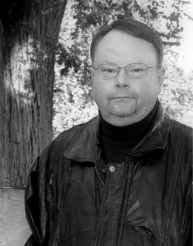 Class Description:
The symbols and markings on gravestones offer a wealth of information about the deceased. But you must understand the language. Many of our ancestors were illiterate and could not read all the carved text on the stones. But symbols are a universal language. Was this a person of faith? A member of a fraternal organization or religion? Well loved? Had a sense of humor? We will discuss the history of cemeteries, various cultures and beliefs, the symbols and carvings, and even a little humor. You'll never look at a cemetery the same way again.
Class Outcome:
Learn the meaning of common symbols and graphics on tombstones, and a little history of modern cemeteries.
CLASS:
Carved in Stone; History and Symbolism of Cemeteries

(2hr)
Instructor:
David M. Habben
Sunday, March 25, 2018
9:00 - 11:00am
ONLINE TICKET SALES HAVE ENDED: Tickets for classes and events will be for sale at the Box Office at the Seaside Civic and Convention Center during the event, (March 23-25, 2018) during Box Office Hours. Some classes and events are SOLD OUT. Check the Box Office Page to see the availability of tickets.
2hr Class Registration: $20.00
*INDIVIDUAL TICKETS WILL BE AVAILABLE FOR PICK UP AT THE BOX OFFICE ON-SITE, UNDER THE NAME OF THE PERSON WHO PURCHASED THEM. TICKETS WILL NOT BE SENT TO CUSTOMER.