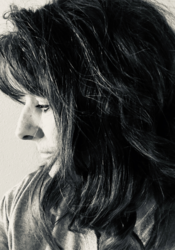 Class Description:
For new mediums and those just discovering their "gifts" – What does it all mean? Understanding the messages that come spiritually can be confusing, causing self-doubt and frustration. Learn to recognize your "tells" and the symbols that will have meaning to you as you work with Spirit.
Class Outcome:
Each attendee will learn methods to recognize their personal spiritual "tells" and the symbols that often follow. A brief discussion of "Clairs" and their significance will lead into the symbology of mediumship. Using a practical application of methods and techniques, each attendee will have compiled their own personal list of medium tools for future use in spiritual work.
CLASS:

($12)
Discovering Your Abilities

(1hr)
Instructor:
Marti Angeloni
Seaside A
Saturday, March 28th, 2020
5:00pm-6:00pm
Before purchasing tickets for Classes, Evening Shows or Ghost Tours, we highly recommend that you make a plan by looking at the 2020 Schedule so you can decide how you want to spend your time. Decide what classes you are interested in taking and add up the total class hours. If you have a total of more than 5 or 6 class hours and you are also considering attending the Evening Shows or Ghost Tours, you should consider buying a FIRST CLASS PASS instead of Individual Tickets.
If you decide instead to purchase individual tickets to each class or event, you will also need to purchase a General Admission Ticket. General Admission Tickets can be purchased through our Online Box Office or at the Oregon Ghost Conference Box Office at the Seaside Civic and Convention Center, March 27th-29th.
Individual tickets are available from each class or event page and can be accessed through the 2020 Schedule. Buy individual tickets to this class below:
Online Ticket Sales will end on March 20th, 2020 at Midnight!
1hr Class Registration: $12.00
*INDIVIDUAL TICKETS WILL BE AVAILABLE FOR PICK UP AT THE BOX OFFICE ON-SITE AT THE SEASIDE CIVIC & CONVENTION CENTER IN SEASIDE, MARCH 27TH-29TH, UNDER THE NAME OF THE PERSON WHO PURCHASED THEM.

TICKETS WILL NOT BE SENT TO CUSTOMER. NO REFUNDS FOR TICKETS PURCHASED ONLINE.