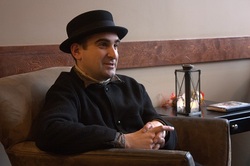 Historic Research for Paranormal Investigators
Class Description:
This Class will cover how to research a haunted location, building or the people who died their. The class will also cover where to find historic information about these haunted sites and buildings. In addition we will cover general information about how to use many different resources to get information about land, buildings and history of an area or specific historic sites. Classe will also focus on the dos and dont's of historic research and much more.
Class Outcome:
Attendees will have a basic understanding of how to go about researching historic buildings, people and more and attendees will leave with resources to use in researching historic buildings on their own, especially in Oregon or Washington.
Historic Research for Paranormal Investigators
Instructor: Rocky Smith Jr.
April 1st, 1:00pm - 2:00pm
Individually register for this class below:
Class Registration: $12.00