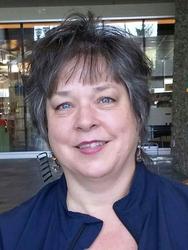 Class Description:
This class is designed to give the student an overview of what is required to respectfully conduct a paranormal investigation. Teresa will cover such topics as safety, being prepared, psychic development, what's what in the paranormal, procedure, cures, closure, professionalism, and how to write a report.
Class Outcome:
Attendees will have a comprehensive overview of how to respectfully complete a paranormal investigation. In addition, everyone will gain insights to identifying and curing paranormal phenomena.
CLASS:
How to Spook Yourself Up!

(2hr)
Instructor:
Teresa Carol
Saturday, March 24, 2018
9:00 - 11:00am
ONLINE TICKET SALES HAVE ENDED: Tickets for classes and events will be for sale at the Box Office at the Seaside Civic and Convention Center during the event, (March 23-25, 2018) during Box Office Hours. Some classes and events are SOLD OUT. Check the Box Office Page to see the availability of tickets.
2hr Class Registration: $20.00
*INDIVIDUAL TICKETS WILL BE AVAILABLE FOR PICK UP AT THE BOX OFFICE ON-SITE, UNDER THE NAME OF THE PERSON WHO PURCHASED THEM. TICKETS WILL NOT BE SENT TO CUSTOMER.