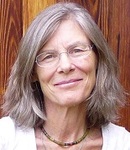 Numerology: An Exploration of Your Sacred Numbers
Class Description:
This class will cover the history of numerology from ancient to current day use, regarding the help to further our spiritual growth and self-worth development. Each participant will go through the process of calculating their sacred numbers. Attendees will gain personal insight into the specific meaning of their birth numbers and have a discussion of the meaning of each of the outcomes of the sacred numbers and their meanings. At the end of the class, each student will learn how to share the process with others, to calculate their sacred numbers based upon a step-by-step hand out that explains the process which we will follow for calculating the sacred numbers.
Class Outcome:
Attendees will understand this divinatory process and through it, will gain a deeper understanding of their life purpose, their service to themselves and community, and their soul's need for fulfillment.
Numerology: An Exploration of Your Sacred Numbers
Instructor: Kathleen Dudley
April 2nd, 11:00am - 12:00pm
(1 hour class)
Individually register for this class below or buy one of our VIP PASSES
to attend multiple classes and events.
Class Registration: $12.00