MINI-EVENT:
Visual Spirit Readings
(1hr)
Hosts:
Seth Michael
& Shana Madsen
Friday, March 27, 2020
7:00pm-8:00pm
(Mini-Events are not included in the FIRST CLASS PASS and must be purchased separately.)
1hr Mini-Event Registration: $15.00
*INDIVIDUAL TICKETS WILL BE AVAILABLE FOR PICK UP AT THE BOX OFFICE ON-SITE, UNDER THE NAME OF THE PERSON WHO PURCHASED THEM. TICKETS WILL NOT BE SENT TO CUSTOMER.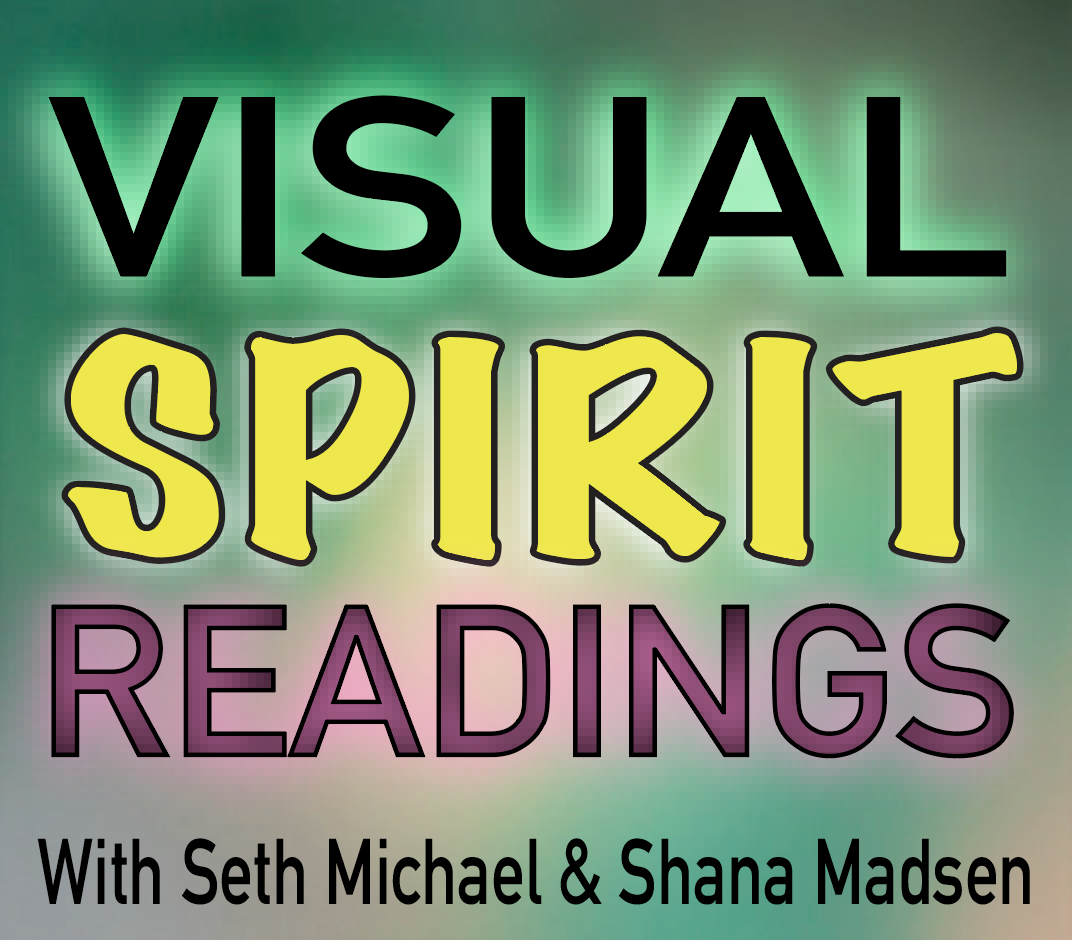 Mini-Event Description:
Join us as we connect with spirits while using cutting edge aura software that measures and shows differences of aura emotions and chakra ranges of the medium. The participants will come away with the knowledge that this type of technology exists and the possibilities of what goes on in our energy field while interacting with spirits.